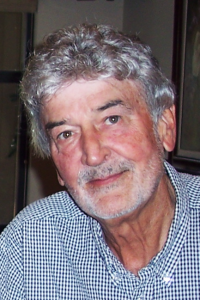 He gave it his best shot but lost a courageous battle with cancer and COPD, he never gave up and survived longer and more than most and passed December 26th, 2015.
John King Cole, born Raleigh, N.C. at Camp Lejeune (New River) on December 5, 1943 to John M and Florence E Cole who both preceded him in death.
Went into the Navy on August 1, 1961 serving in France and Monte Carlo while attached to USS SPRINGFIELD (CLG-7).
Married Joyce Lynn Wright Johnston on November 26, 1987 in Las Vegas, NV
He was an avid sports enthusiast, playing basketball and softball most of his life well into his 40's but still enjoyed all sports.
He was larger than life, he was not a stranger to anyone, everyone knew the "King".
Loved to travel and gamble, would gamble on anything.
He loved his media room and his big screen TVs and was an avid fan of Western cowboy movies and NASCAR
His cars were his babies and he always kept them showroom clean at all times.  Corvettes were especially his favorites and he took exceptional pride in the many "Vettes" he owned throughout his life.
He loved "His Boys", (the cats) Frankie, Dante and Jaxson, they brought him much joy.  He will be missed most by Frankie, who was very devoted and protective of John.
Survived by:
His loving wife Joyce Cole, Merritt Island
Son, Steven Cole, Daughter-in-law Tess Cole, grandchildren, Michelle and JR, Chesapeake, VA
Step-son, Brian Johnston, Merritt Island
Grandson, Mark Emr, Port Saint John
No services are planned, please view the memories of John's life and
leave any messages for the family below.