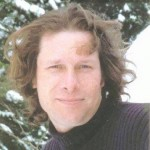 July 28, 1961 – December 5, 2015
Todd Joseph Newby Sr. born in Philadelphia on July 28, 1961 peacefully passed away surrounded by his family on December 5, 2015.
Since there have been so many inquiries regarding services or a memorial to Todd, according to his family's wishes, here are the arrangements. In September of this year Todd completed an extraordinary 3-day climb to Mt. Washington in NH to raise awareness of cancer and to give hope to all cancer patients. On the anniversary of that climb in September, 2016, we will take his ashes to the summit of Mt. Washington and give him back to nature that he dearly loved. All family and friends who would like to join us will be most welcome. A Celebration of his life will follow.
Any donation in his name, Todd Joseph Newby Sr., made to the non-profit VITAS Inpatient Hospice Unit at 1100 S. Courtenay Parkway, Merritt Island, FL 32952 would be sincerely appreciated. They made Todd's crossing to his new adventure as beautiful and peaceful as possible. He was treated with tender care and respect and the family was given the utmost consideration on the saddest days of our lives. Thank you to our incredible family and friends who are some of the finest people on earth.