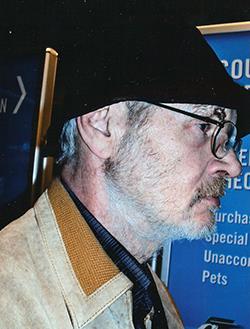 Clifford H. Colpitts Jr. started his spiritual journey on December 30th, 2016 at 12:27 am. He was surrounded by his loving wife, Sharon, and his cats Kojack, Little Russlan, Bear, and Socrates.
Rest in peace my angel! You were not only a great husband but a teacher and soulmate.
His family will miss Cliff's sense of humor and love of nature.
MEMORIAL SERVICE WILL BE HELD AT ISLAND CREMATIONS CHAPEL ON
SATURDAY (1/14/2017) AT 1 PM.
405 S COURTENAY PKWY, MERRITT ISLAND, FL 32952
(click address for Google Map Directions)