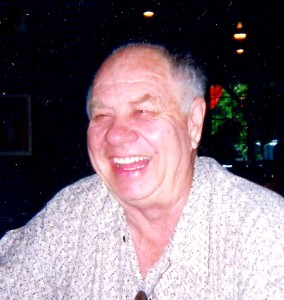 June 12, 1930 – May 06, 2015
William (Billy) Frank Bronder, 84, died peacefully at Northridge Hospital in California with family by his side on May 6, 2015.
Dad, we will miss our talks, jokes, and laughs on the phone. Even though your daughters lived in Florida, you always remembered our birthdays and holidays and would call us. He was a caring and good hearted person. Dad, rest in peace. Heaven got a good one.
His love and passion was racing pigeons and was well known in those circles. He raced pigeons for over 50 years and was a member of the FVC San Fernando Valley Pigeon Club.
Billy was born on June 6, 1930 in New York City. He was in the Merchant Marines and US Army 82nd Airborne. He moved to California to pursue an acting career in the 1960's. He was a proud member of SAG/AFTRA & Actor's Equity. He had played on few television shows and in the movies. Some of the most notable movies were Wet Gold, Stand by Me, and Return to Me.
At the time of his death, he lived in Winnetka, California. Billy is survived by wife Tona Dodd Bronder, brother Charles Sr. (Suzanne) sister Patricia Albert (Frank), daughter Colleen Blount, daughter Joan Kownacki (John), stepdaughter Rhonda Pimentel (Gary "Peemie"), stepdaughter Crystal Govea (Earnest), stepson Gary Bergantino (Pam), grandchildren Charles and Christopher Walker, Michael Mitchell, Jerilee Kownacki, Richard "Richie" and Gary Hernandez, Laura Bergantino, Melissa and Jennifer Govea, and 15 great-grandchildren.
Memorial service:
Friday, Jun 26, 11:00 AM
Eternal Valley Memorial Park
23287 N. Sierra Hwy, Newhall, California