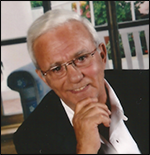 Vincent (Vince, Vinny) Joseph Esposito Jr., age 72 lost his battle with cancer on October 14, 2014 and passed on surrounded by his family and friends.
He was born in Brooklyn,  New York to Vincent and Vincenza (Jean) Esposito.  He was very patriotic and joined the Marines October 22, 1963. Returned to live in New York where he raised 2 sons (John and James), 2 step sons, (Jimmy and Robert), a niece (Linda), and several foster children. In 1980 he relocated to Pennsylvania where he continued to raise his family and successfully run a country store. He was a valued member of the community who never met a stranger and was always willing to help out any way he could.
In the 1990's he relocated to Florida for warmer weather and to be closer to his family in Florida. Vince, being always the father, even adopted two young girls from a broken home. He could never say "no" to anyone in need. He was proud of his two grandsons, Adam and Vincent.
He was also an adventurer who loved to travel. Vince loved history, especially  museums connected to military.  He loved music, dancing, flirting and Italian food (especially if he cooked it). He loved holidays and liked to be in the middle of his family, friends, and good times. Everyone who met him remembered his smile and twinkle in his eyes.
He was met in Heaven by Jesus and reunited with his Mother, Father, and brother. He will be loved and missed by many.  Thank you Vince for being part of our lives.