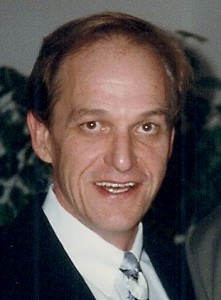 Tom Steele passed away on September 10, 2013 at Wuesthoff Hospital in Rockledge, Florida at the age of 66. He was born in Waverly, Ohio on August 20, 1947 to Florene and Thurman Smith. He had two sisters, Verona McCarty (deceased) and Bertha Smith, and five brothers, Carl Pressnell (deceased), Walter Smith, James Smith, Charles Richard Smith (deceased) and John Smith (deceased). He attended North Judson High School in North Judson, Indiana.
Tom lived in many places throughout his youth including California and Las Vegas until finally setting in Florida in 1987 with his wife Suzanne Steele. In his youth he was involved in the entertainment industry as an agent for several musical groups. He later got into automotive sales as a salesman and worked his way up to manager. He changed directions and decided to go into real estate sales before ultimately retiring.
Tom was blessed with three children, Tom W. Smith, Suzetta Terman, and Savannah Steele. He also was given two beautiful granddaughters Jennifer Terman and Andrea Terman. Tom was blessed with a large, loving family and many friends who deeply cared about him. Tom loved his dogs and leaves behind his devoted dogs Roscoe and Cheyenne.
Tom lived a very colorful and exciting life. He enjoyed listening to rock and roll music, and spending time doing so with his friends at Lou's Blues He enjoyed all sports especially football and basketball, his favorite teams were the Florida State Seminoles and New York Yankees.
Tom was a great husband, a loving father and an amazing friend to those who knew him. He will be greatly missed, but never forgotten.