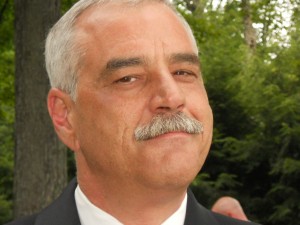 Kenneth Francis Forino passed away on Tuesday, November 20, 2012 at his home surrounded by his family. He was born in Amityville, NY; lived in many areas of Maryland; Virginia Beach, VA; Jacksonville, FL and Okinawa, Japan.
He enlisted in the US Navy and served 6 years active duty in Corpus Christi, TX and Virginia Beach, VA and was Honorably Discharged. He then continued his service with the Department of Defense for the next 26 years until his retirement from FRCWP Det Okinawa.
As an Aircraft Sheet Metal/Composite Repair Mechanic, Workleader, Aircraft Planner & Estimator and Temporary P&E Supervisor he travelled extensively in support of Operation Enduring Freedom, Operation Iraqi Freedom and the Global War on Terror. The A-6 and F-14 sheet metal shops were his favorite! He loved the smell of jet fuel in the morning.
His awards and recognitions for his government service are too numerous to mention – not that he would. He was a professional in every sense of the word, honest and trustworthy to a fault, and he loved his commander in chief.
Ken loved bass fishing, metal detecting, wood working, stained glass and his beloved Washington Capitals ice hockey team. He followed NASCAR, UFC and Pride venues when he could sneak them into his busy schedule. He loved to travel in the Pacific and visited over 23 counties, camps and bunkers.
He is survived by his wife of 31 years, Cathy. He has 1 son, Brandon Forino of Portsmouth, NH.
A special thank you to The Hospice of St. Francis for providing remarkable care and support to Ken and his family.