November 6, 1957 – July 3, 2013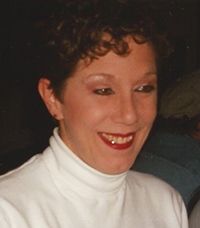 Debra Doresham was the 3rd of 4 children born to Ralph and Wilma Doersham in Detroit, Michigan. The children lost their parents at an early age and it was Karen, the eldest sister, which looked after and nurtured her 2 younger sisters. As Debra got older, she and Karen together took their youngest sister under wing and cared for her throughout her life. Sadly, Sandra is now deceased as is Debra's brother.
Because Debra was a firm believer in life after death, with the untimely death of her little sister she often said that the time would come when she would greet Sandra once again. On July 3rd, 2013, she did just that and went to live with her beloved sister in the peace of divine eternity. Debra firmly believed in butterflies as a symbol of the resurrection and felt a strong connection to those that had passed before her when one would appear. We too shall look for the butterflies to appear.
Debra had 6 nephews and 2 nieces between her sisters, and had one son of her own.
Debra and Jon Miner were married in 1997, Merritt Island, FL. They had a passionate relationship, full of ups and downs, but their intense feelings for each other never wavered. Although their core beliefs and ideas were often at odds – they could fight like tigers or love like swans, their marriage commitment remained the focal point of Jon and Debra's lives. Debra continually fussed over her husband, monitoring his diet and daily habits as best he would allow, but she never gave up in her efforts of keeping him healthy and herself as well. Without medical intervention in her cancer fight, Debra fought her disease valiantly through a carefully researched diet. During the latter stages of her illness and her disease overtook her, Jon remained close by her side nurturing her in whatever way was needed.
When Debra married Jon, she inherited a very large family of Jon's 5 brothers, their wives, and 13 children. There are now 12 great grandchildren added to the family. She also gained another mother, Hope Babcock, and a stepfather, Richard Babcock whom she relied upon to love her, nurture, and comfort her. Robert Miner and his wife Sharon, Jon's father and step mother were very much in her life as well. She loved the large family atmosphere with the family dinners, birthday celebrations almost monthly – the chaos and noise were always fun for her.
Debra was a marvelous cook and loved to share new recipes with others. She could make anything in a garden grow, and had a great love of crafts, movies, and debating the news of the day. She had strong opinions and a definite mind set – a strong belief in right and wrong.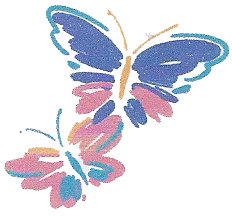 Her passing leaves a void in the family tree and in the hearts of all that knew her. But today she is in a much greater place with no pain, without illness – something we cannot begrudge her. Debra was a valued and loved member of this large family and shall be missed.
Rest well dear Debra. Fly with the butterflies and know you are in our hearts
We love you.